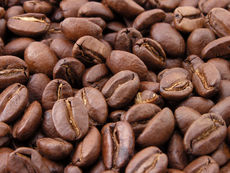 Coffee is the most widely popular stimulant beverage widely consumed by millions of people across the world. Coffee was discovered and consumed for the first time during the 9th century in Ethiopia. Since then, it has been influencing many societies throughout modern history. More..

Facts About Peru
Republic of Peru is a country located on the western side of South America. Listed below are some facts about Peru, which will help you to learn more about this beautiful and magnificent country.
Peru was one of the most advanced civilizations that have existed during the pre-Columbian era in South America. This region has always been known to be home to the Norte Chico Civilization and to the Inca Empire during the 15th century.
The name 'Peru' was derived from Biru, the name of a local ruler who lived near the Bay of San Miguel, Panama in the early 16th century.
Geographically, the country is spread over an area of 496,193 square miles and is bordered on the north by Ecuador and Colombia, on the east by Brazil, on the southeast by Bolivia, on the south by Chile and on the west by the Pacific Ocean. The entire country is divided into three major geographical regions that include the Pacific Coast on the west, the Andes Mountains that runs parallel to the Pacific Ocean and the Amazon rainforests that are spread over vast expanses of land inside the country.
Peru gained independence from Spanish colonial rule on July 28, 1819. The official language of the country is Spanish and the biggest city in the country is Lima, the capital city of Peru.
Major rivers of Peru are the Amazon, the Ucayali, the Putumayo and the Yavari.
The entire country is divided into 25 regions and the province of Lima. Every region is governed by an elected government that comprises of a president and a ministerial council.
The government in Peru is called as the presidential representative democratic republic with the president of the nation being the head of the state as well as the government.
The Legislative Congress in Peru is a unicameral house consisting of 120 members elected for a 5-year term.
More Articles: