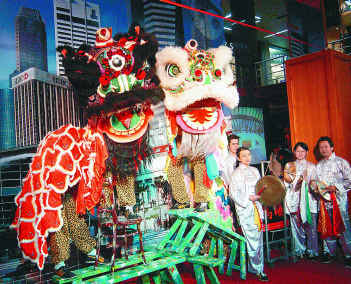 Singapore has always been a haven for shopping lovers. There are various shopping belts in Singapore primarily in Marina Bay, Bugis Street, Chinatown, Geyland Serai, Kampong Gelam, Arab Street, Little India, North Bridge Road, Orchard Road, Riverside, Shenton Way and Raffles Place. More..

Is Singapore Tourism Successful
Tourism in Singapore attracts millions of tourists each year and is considered a major industry in the country. Many people are attracted by the cultural diversity seen in Singapore that reflects its colonial past, and Chinese, Malay, Indian and Arab ethnicities. In addition, the country has taken care to maintain its natural heritage and is considered to be one of the most environmentally friendly places.
Singapore Tourism has made a lot of effort to make the country attractive for visitors and tourists. On whether Singapore Tourism is successful, one can just agree with it.
The Orchard Road district is considered to be the center of tourism in Singapore with multi-story shopping centers and hotels. Other popular tourist attractions in Singapore include the Singapore Zoo, the night safari offered by the zoo that allows people to explore different animal habitats at night, Jurong Bird Park famous for different species of birds including a flock of one thousand flamingoes and Sentosa Island, located south of Singapore and attracts over 5 million visitors a year who visit the 20 to 30 landmarks on the island including Fort Siloso.
The Singapore Tourism Board promotes different types of events all round the year to attract tourists and some popular ones are Chingay Parade, Singapore Arts Festival and Singapore Garden Festival. Singapore is also bringing Formula One to the country through the 2008 FIA Formula One World Championship (Singapore Grand Prix). The race will be held on the new street circuit built at Marina Bay and is expected to increase tourism and nightlife.
More Articles :