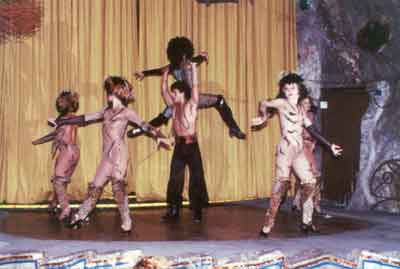 Going out in Italy is quite different from going out in other places in Europe. In night clubs you will find different types of people: old, young, families, singles and minor children with their parents. The entire night club scene in Italy is quite chilled out and people tend to spend their evening drinking and enjoying themselves. More..

Fact On Italy
Italy is world famous for a variety of reasons. Art, food, music and personalities are just some of the facts on Italy that everyone knows about. However, here are some lesser known facts on Italy which are equally important for understanding and enjoying this beautiful warm country.
Facts on Italy:
Italy is home to several volcanoes and there is one which is still active. Mount Vesuvius is one of the three active volcanoes in continental Europe. The other two are Etna and Stromboli which are also in Italy. Mount Vesuvius is one of the most famous volcanoes, which was instrumental in destroying the city of Pompeii in 79 AD.
The name of the Italian soccer team is Azzurri, which is Italian for light blue. Azzurri refers to the color of the national soccer team's jersey.
The selection of the Pope takes place through a conclave which is held in Michelangelo's Sistine Chapel in Rome.
97 percent of Italians are Roman Catholic, and Vatican City, located in Italy, is the home of Roman Catholicism but is considered to be an independent city-state.
One of the best known monuments of Italy is the Leaning Tower of Pisa. The reason this much-talked-about tower is leaning is because when it was first built, the foundation was of the Tower was not very stable but the builders had no clue and they built the entire Tower. A few years later, the famous Tower started leaning to one side.
Italy is fourth most visited country in the world. More than 40 million visitors come to see the amazing country each year.
Milan is considered to be the fashion capital of the world. Throughout the year the city hosts many fashion launches. Some world famous Italian designers are Armani, Gucci and Versace.
The national dish of Italy is pasta and it is estimated that on an average each Italian consumes around 25 kilograms of pasta each year.
More Articles :